Full Details of Instensive Treatment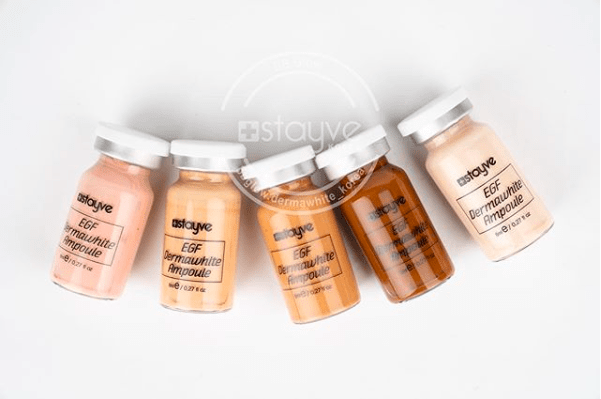 This treatment is suitable for any type of skin with 5 different kind of BB coverage color to suit and blend into your skin. Suitable for even Men to do.
Advantages!
-Effective skin brightening, skin whitening and wrinkle improvement
-Promote regeneration of cells by speeding up new cell formation
-Depletion of damage aging cells to fill it with elastic clean cells that can restore fine scars
-Pigment contains stem culture ingredients abstracted from Niacin polyimide, Albutin,EAA
-All components are made of vegetable elements
-Unclog pores and clearing of skin blockages


Results proven! Lighten pigmentation and face is definitely looking pore-less, brighter and more radiant. Yellow skin / darker skin / uneven skin tone with huge difference on the skin colour after 1 treatment. This treatment is great and totally recommend. :)
PROMOTION
Bringing the latest Korea treatment to you only at

$288 for 1 session

$500 for 2 sessions

$700 for 3 sessions

*SUPER VALUE OFFER - Ultrasonic Micro dermabrasion + Ultrasound RF firming + Organic Pumpkin Peel + LED Light Phototherapy Treatment value added with Water Shine Covered BB Treatment or the perfect look!*


CLICK ON THIS LINK TO REDEEM FIRST TRIAL PROMO AT $288:
CLICK HERE to redeem this limited offer!
Or call us at 6702 3062 for more info and appointment booking!
For BB Glow & Korean Skin Care Treatments Courses. Go to the skin care courses tab under skin to explore. All Certificates from our academy are international accredited for insurance.