Non Laser Tattoo Removal Course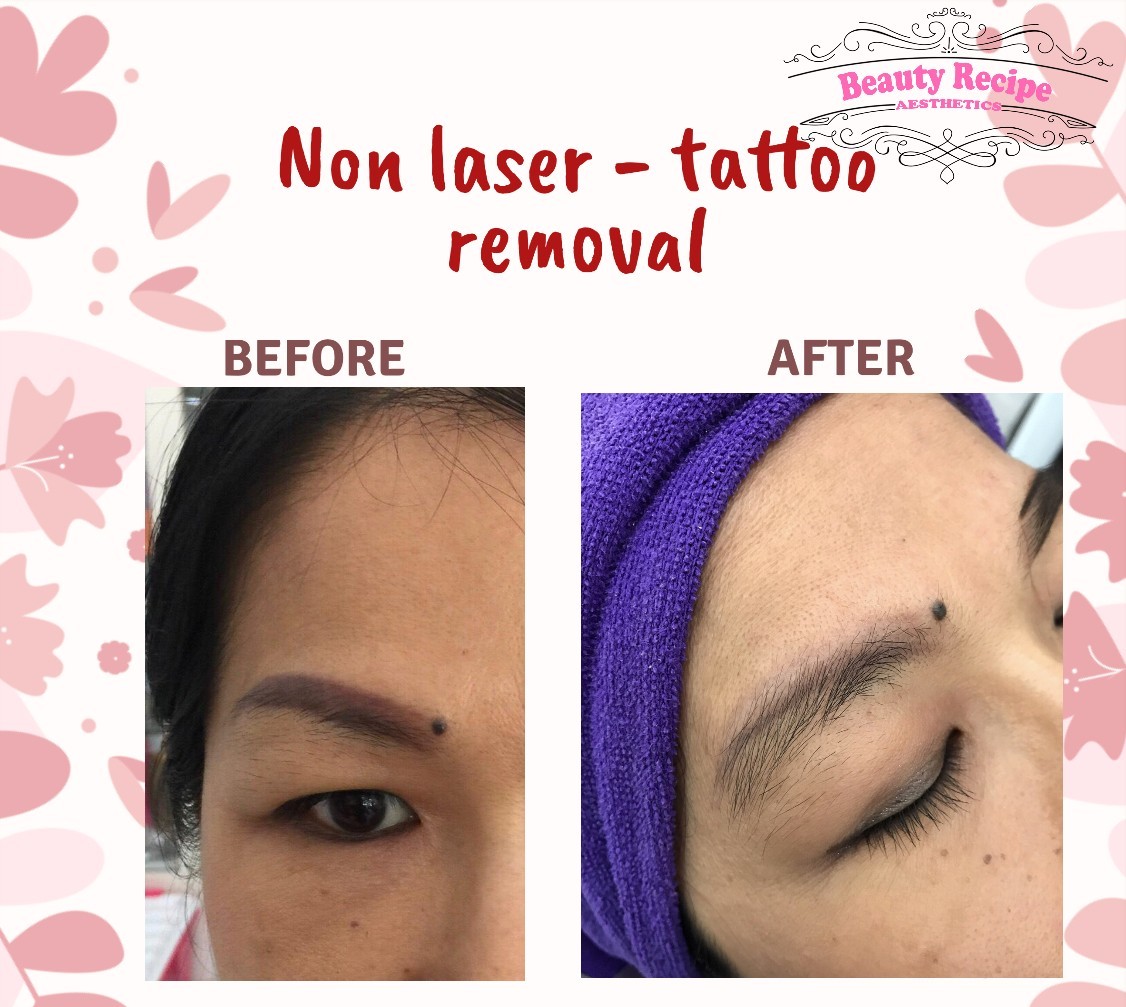 Why choose us?
Our trainers are experienced with international exposure, well trained and updated with the latest semi-permanent makeup techniques every year to bring you the latest trend with the best techniques available out there. We work with the best trainers to teach our international students from all over the world. Online Training is now also AVAILABLE!!!!
 
Narah has great experience with extracting different types of condition tattoo both with the combination of manual and machine. Most of the techniques out there only showing either they use machine or manual removal but Narah can combined both methods to tailored to different skin so the effect becomes the best with little trauma to the skin. It is so amazing that many are flooding into Singapore to learn our 2 in 1 non laser tattoo removal course after seeing numerous great results helping clients correct their unsatistory tattoo for all men and women. We are so proud of Narah for her constant innovation.
.
Benefits of Non Laser Tattoo Removal over Laser Tattoo removal – Do not leave scars – Do not affect hair growth – Less painful compared to laser – Less down time / Faster recovery – Less sessions needed – Less expensive – Safe – Able to remove colour tattoo – Able to precisely just remove specific part
.
A safe, certified tattoo removal solution goes into the surface dermis layer of the skin by using a similar tattoo tool used for eyebrow embroidery or micro-pigmentation which will then pull the pigment implanted into the skin back to the surface almost immediately. The original tattoo ink will be sucked upwards though the skin and scab containing the tattoo ink will be formed over the treated area similar to when like you get your eyebrow embroidery done for the next few days. The scabbing and healing process is around a week. When the scabs falls off, more tattoo ink will be extracted together with it. Over a period of one month, there might me more scabbing(but very mild skin) which will continue to pulls out even more tattoo ink.
Non Laser Tattoo Removal Training Course
1 day – (8 hours)
Course Fees: $1800 SGD / $1288 USD 
Course Details
– About Tattoo Removal and how tattoo colour works
– Skin Atomy
– How is Non Laser Tattoo Removal different to Laser Removal
– Benefits of Non Laser Tattoo Removal
– Equipments and Tools
– How to remove tattoo fully
– How to make redesign and remove eyebrow tattoo partially
– How to combine cover up and camouflage of eyebrow tattoo with the tattoo removal solution
– Before and Aftercare
Materials Provided
– Machine
– Needles (10pcs)
– Tattoo Removal Solution
– Non Powder special Skin Color Pigment
– Brightening Pigment
– Practice Skin
– Numbing Cream
– Intermediate enhanced anaesthetic solution
– Herbal Anti bacterial Solution
– After Care Anti Scar healing cream
For more info on this treatment please go to: https://beautyrecipe.com.sg/non-laser-tattoo-removal/